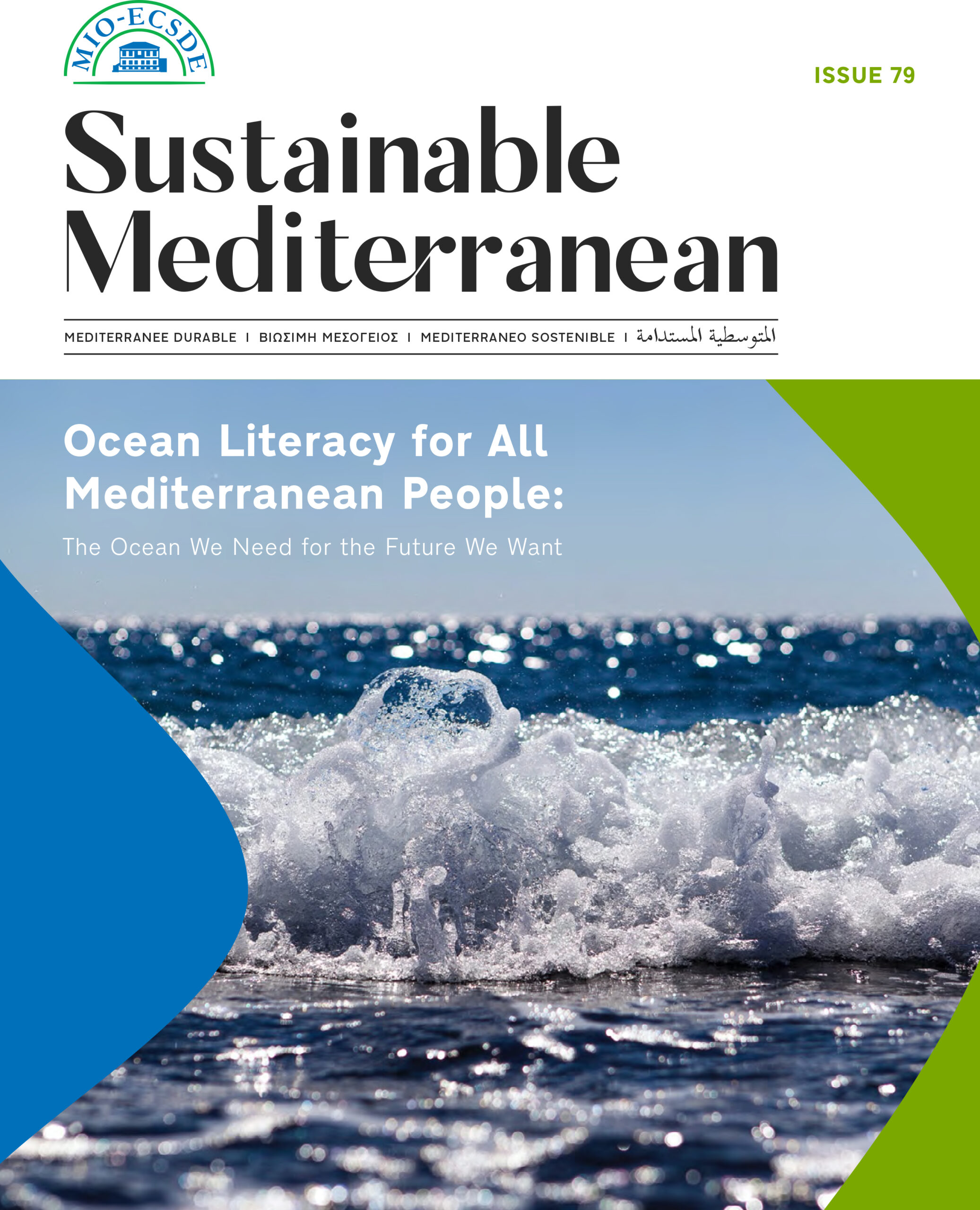 The 79th issue of our journal Sustainable Mediterranean is dedicated to the 2021 Mediterranean Action Day (MAD 2021) campaign. MAD 2021 was all about Ocean Literacy: initiatives of the Mediterranean NGO community that inspire ocean citizenship and formulate effective actions that enhance the understanding of the ocean's influence on us and our influence on the ocean.
The issue is a tribute to the efforts of the 21 participating NGOs and their capability and creativity to address one or more of the 10 Ocean Decade Challenges, despite the pandemic's dragging implications. Within the scope of MAD 2021, NGOs from 11 Mediterranean countries carried out impactful activities directly engaging more than 6,835 stakeholders in some 234 locations.
The different types of ocean literacy actions that took place under MAD 2021 can be loosely clustered as follows:
Marine citizen science activities to enable the co-generation of knowledge and understanding of the current health of Mediterranean ocean systems.
Integrating arts in ocean literacy initiatives to reflect the understanding of the dynamic and complex nature of the human-ocean nexus.
Clean-up campaigns to actively engage the public to take action for a clean ocean and identify solutions to mitigate marine pollution.
Advocacy, awareness raising and capacity building activities to ensure that the multiple values and services of the ocean for human wellbeing, culture, and sustainable development are widely understood, and identify and overcome barriers to behaviour change.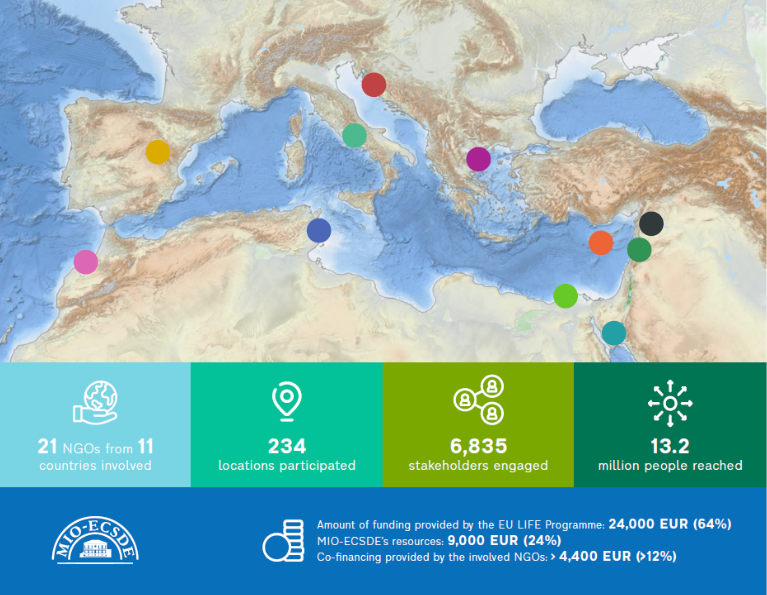 You can watch a dedicated video showcasing MAD 2021 and the work of the NGOs that made it all happen:
This issue of Sustainable Mediterranean makes an effort to portray the wealth of activities, experiences, information and good practices from all shores of the Mediterranean Sea, and also connect Mediterranean ocean literacy actors. Such a wide diversity of ocean literacy initiatives already in place can inspire new approaches and strategies to ocean literacy at all levels.
MAD 2021 was supported by the EU LIFE Programme (Operating Grant for MIO-ECSDE), MIO-ECSDE and the participating NGOs themselves.
Read the 79th issue of Sustainable Mediterranean here