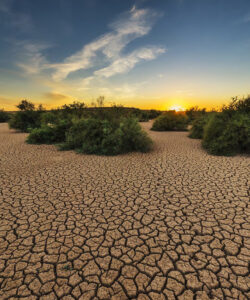 As COP 27 approached, representatives from 22 Tunisian NGOs and CSOs active in the field of environment and sustainable development, gathered on the 22nd of October 2022 at a national conference entitled "Tunisian civil society advocates for COP27" organized under the patronage of the Tunisian Minister of Environment.
This national conference was co-organized by the Association for the Protection of Nature and Environment of Kairouan (APNEK), the Association for the Protection of the Environment and Sustainable Development of Bizerte (APEDDUB) and the Local Democracy Agency (ADL-Kairouan, Tunisia) – all members of MIO-ECSDE, in partnership with RAED (also a member of MIO-ECSDE), GIZ, the Municipality of Kairouan, Global Network of Civil Society Organisation for Disaster Reduction (GNDR) and Panafrican Climate Justice Alliance (PACJA).
The conference resulted in a formal Letter addressed to the official Tunisian Delegation to COP27, calling for the following:
Restore trust between the signatory countries of the United Nations Framework Convention on Climate Change, requiring everyone to honor their previous commitments while raising ambitions in this area;
Provide the necessary and adequate financing for a fair and equitable energy transition by (i) ensuring technology transfer adapted to the conditions and specificities of the climate in African and Arab countries and by (ii) engaging civil society and vulnerable populations in all aspects and in decision-making processes aimed at achieving a fair energy transition;
Guarantee sufficient and necessary funding to compensate for the losses and damages (L&D) related to climate change in affected countries and make it a binding part of the UNFCCC Nationally Determined Contributions (NDC) reports;
Demand the creation of a UN mechanism responsible for the technical and scientific audit of the NDCs as well as the periodic monitoring and evaluation of the damage caused by climate change;
Prioritize the most vulnerable and affected countries, such as the African and Arab countries, located on the Climate Risk Front, in the allocation of funds dedicated to adaptation and, in particular, mitigation of the effects of climate change;
Demonstrate concretely and permanently the will of the signatory countries for effective and efficient involvement of civil society actors in the fight against climate change.
You can find the Letter in French here
Read in French here