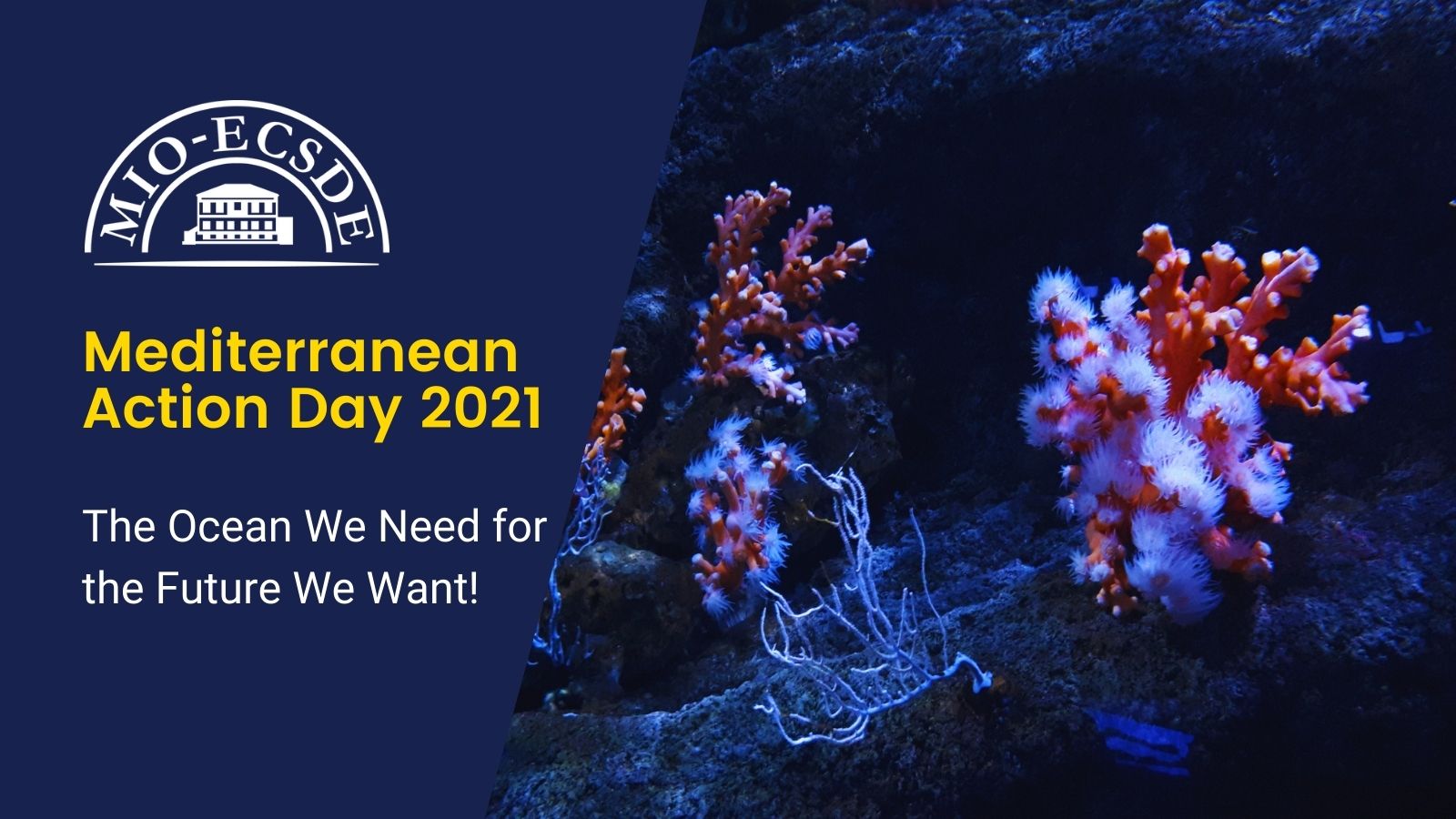 2021 marks the launch of the United Nations Decade of Ocean Science for Sustainable Development (2021-2030) aiming to advance ocean science and sustainable use of the ocean. The ambition is to mobilize the scientific community, policy-makers, and society at large in order to get the ocean back on track.
Most of us live our lives unaware of how our day-to-day actions affect the health and sustainability of the ocean and its many resources on which we depend. Nor do most of us recognise how the health of the ocean affects our daily lives. This is what Ocean Literacy is about: a deepened understanding of the ocean's influence on us and our influence on the ocean.
In this context MIO-ECSDE, through its annual activity Mediterranean Action Day, invited the Mediterranean NGO community to submit their ideas on carrying out impactful ocean literacy related activities that reach out to Mediterranean citizens and individuals. After two rounds of calls for proposals 21 activities were approved to go ahead in 11 Mediterranean countries with completion date by November 2021:
 Croatia: EKO CVARNER
Cyprus: AKTI
Egypt: Arab Office for Youth and Environment (AOYE)
Greece: Greek Eco Project, iSea, OIKOTOPIA
Italy: Legambiente, Posidonia Project Carloforte, DelTa
Jordan: Jordanian Heritage Friends Society, Land and Human to Advocate Progress (LHAP)
Lebanon: Makhzoumi Foundation¸HEAD
Morocco: CMED
Spain: Hippocampus, Eco Union, Posidonia Green Project
Syria: Syrian Environment Protection Society (SEPS)
Tunisia: AEKelibia Tunisia, ASMP Kelibia
EMSEA will be implementing their activity in Croatia, Greece and Italy
As in previous years, one issue of MIO-ECSDE's journal will be dedicated to the results of MedActionDay 2021 once all the reports are submitted. You can learn more about the results of MedActionDay 2020 in Sustainable Mediterranean, Issue No 77 and watch a dedicated video showcasing the efforts of the NGOs that made it all happen.
Read in French here