More than 130 dedicated marine litter practitioners attended the final conference of ACT4LITTER, held on October 24th in Athens, to celebrate the end of a successful project and spark dialogue, ideas for the future and synergies on dealing with the issue of marine litter in Mediterranean Marine Protected areas.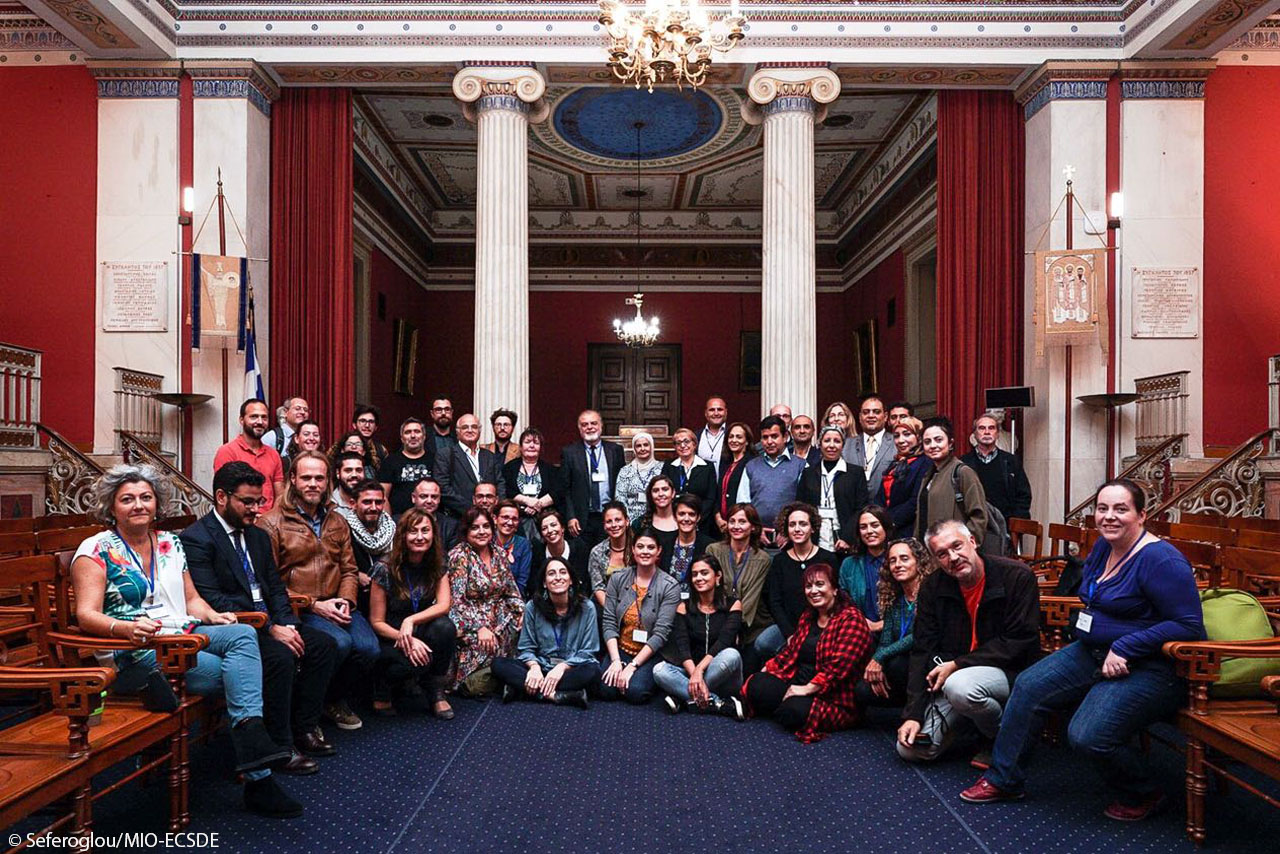 Within a period of two years, ACT4LITTER, an Interreg Med funded project, brought together 22 MPA managers and marine litter experts from 26 entities and 10 different countries, including Albania, Belgium, Croatia, Cyprus, France, Greece, Italy, Montenegro, Slovenia and Spain. Through the project's participatory approach, the marine litter experts have identified and listed 104 measures to prevent and tackle marine litter and they have developed a Decision Making Tool (DMT) which helps MPA managers to identify the most effective measures for their specific context. The 9 different action plans that were developed during the project were also presented in the final conference, highlighting the importance of the fast-tracking actions against marine litter in Mediterranean MPAs.
The event featured initiatives that address the overall management cycle of marine litter; from prevention, monitoring and surveillance to mitigation measures, carried out at European, Mediterranean, national and local level. Special emphasis was of course given to litter that is building up in what should be pristine coastal and marine protected areas, where marine biota and endangered species dwell.
Commissioner Karmenu Vella, in his recoded video message to the conference, said that "There is no easy solution but we all agree on one thing, to solve it we need a wide range of actors." He went on to say that ACT4Litter is "a perfect example of dedicated cooperation in the Mediterranean."
You can see the full statement of Mr. Vella here.
Professor and President of MIO-ECSDE, Michael Scoullos stressed that "Marine litter is an issue we will be dealing with for many years to come. However, the undeniable trend of banning single-use plastics is optimistic, and the plastics industry needs to move fast and be innovative".
"It seems karmic that the ACT4LITTER closing conference coincided with the overwhelming vote (87%) of the plenary of the European Parliament to strengthen the European Commission's plan to cut pollution from single-use plastic items" said Dr. Thomais Vlachogianni, MIO-ECSDE Programme Officer enthusiastically.
The ACT4LITTER project, at its closing regional conference, drew once more attention on recent scientific advances with regards to marine litter and its impacts in the region and provided an opportunity to key stakeholder groups – who are active on the science-policy-society interface – to share their compelling stories and hands-on experiences, highlighting that working together at all levels is what it takes to deal with the 'wicked' problem of marine litter in the Mediterranean MPAs.
ACT4LITTER was implemented by the Catalan Waste Agency, Sant'Anna School of Advanced Studies, MedPan and the Mediterranean Information Office and engaged 22 associated partners.