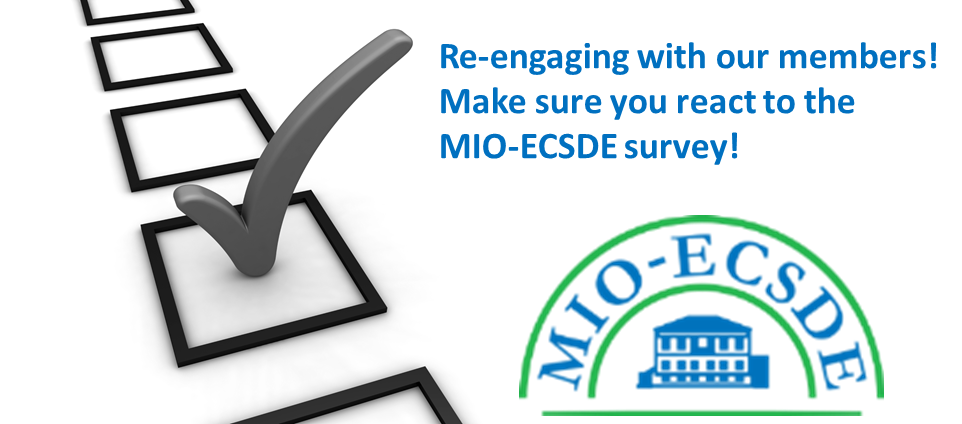 Tous les membres ont déjà reçut un questionnaire électronique qui vise à:
Connaitre le travail actuel de ses membres;
Comprendre quels sont leurs principaux défis et contraintes;
Connaitre quel type de support ils ont besoin de MIO-ECSDE.
L'objectif général de cet exercice est d'améliorer la participation de ses membres dans le conception du programme du travail de MIO-ECSDE and de mieux les supporter pour accéder aux informations, ressources and capacités nécessaires pour que nous réalisons collectivement une transition vers une Méditerranée plus durable.
Le questionnaire contient des questions à propos de l'opinion des membres sur l'état de l'environnement dans leurs pays, leurs capacitives et leurs compétences et enfin leurs besoins et les domaines dans lesquels MIO-ECSDE peut les assister.
Le questionnaire a été envoyé en April 2018. Il est strictement confidentiel, et le rapport final contenant les résultats (sans référence spécifique aux répondants) sera envoyé à tous les membres et affiche sur le site web de MIO-ECSDE.
Ensemble vers une Méditerranée plus durable!