When His Holiness Pope Francis issued in 2015 his founding encyclical on climate change and ecology, Laudato si', it was an urgent call for action against the injustice of climate change and the ecological crisis, to protect generations to come. He has frequently evoked the climate crisis in speeches, with a recent one being his special message to the world leaders at COP 26, urging them to take "radical decisions" and offer "concrete hope to future generations".
In December 2021, the Head of the Roman Catholic Church, arrived in Athens for a landmark papal visit to Greece of the last two decades, focused on the plight of migrants and an emerging alliance between the eastern and western branches of Christianity to face major global problems, including climate change.
Pope Francis compliments MIO-ECSDE's advocacy on climate action
Chairperson of MIO-ECSDE, Prof. Michael Scoullos, was granted an audience with His Holiness at the Apostolic Nunciature, where he informed the Pope on MIO-ECSDE's initiatives vis-à-vis the climate emergency in the Mediterranean, one of its main focal areas of work and advocacy. The Pontiff was presented with the Sustainable Mediterranean issue No 78, the latest publication of MIO-ECSDE on climate change, featuring contributions of more than 30 prominent Mediterranean actors.
The Pope congratulated Prof. Scoullos and encouraged MIO-ECSDE to continue the good work for the needed green transition in the region and beyond.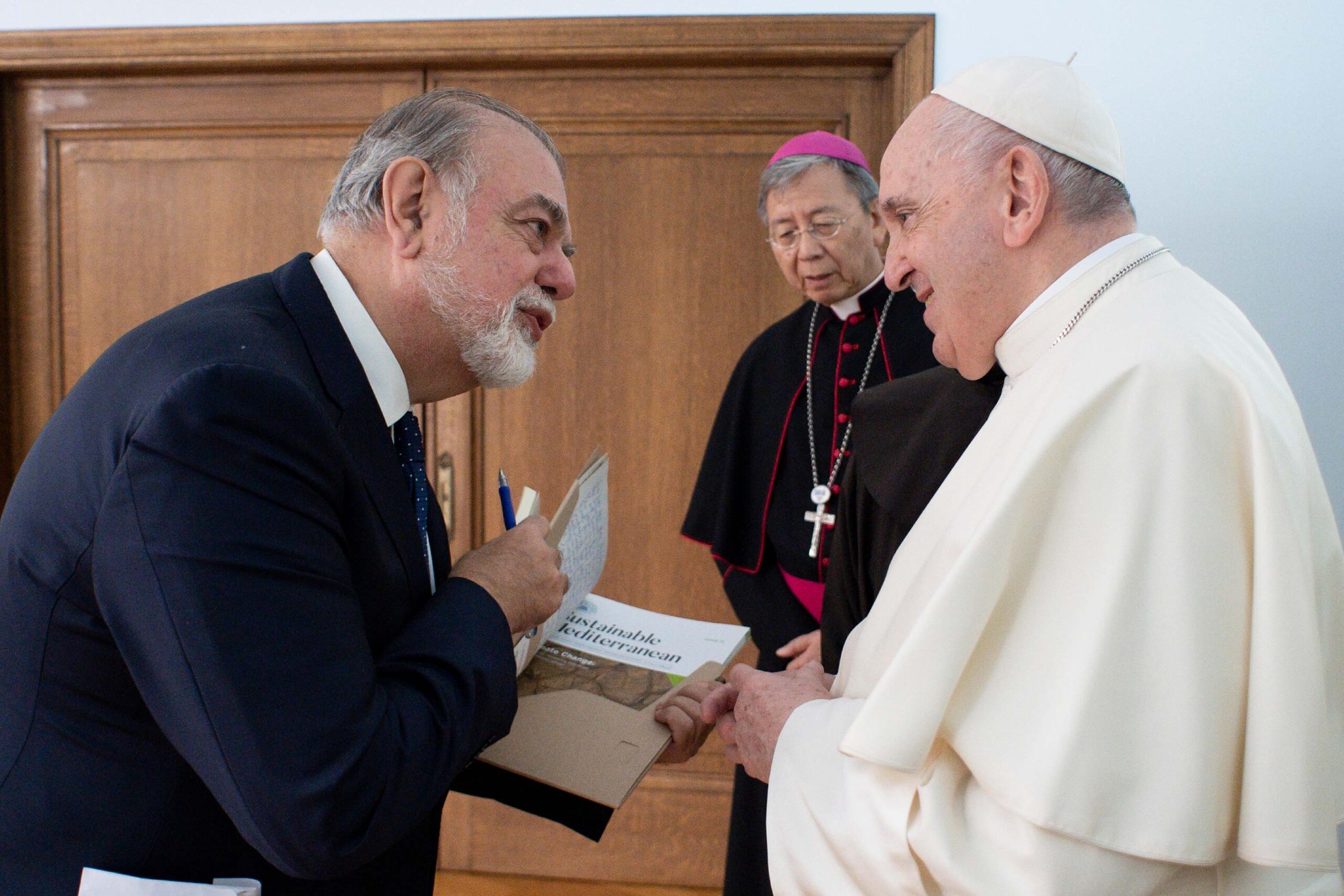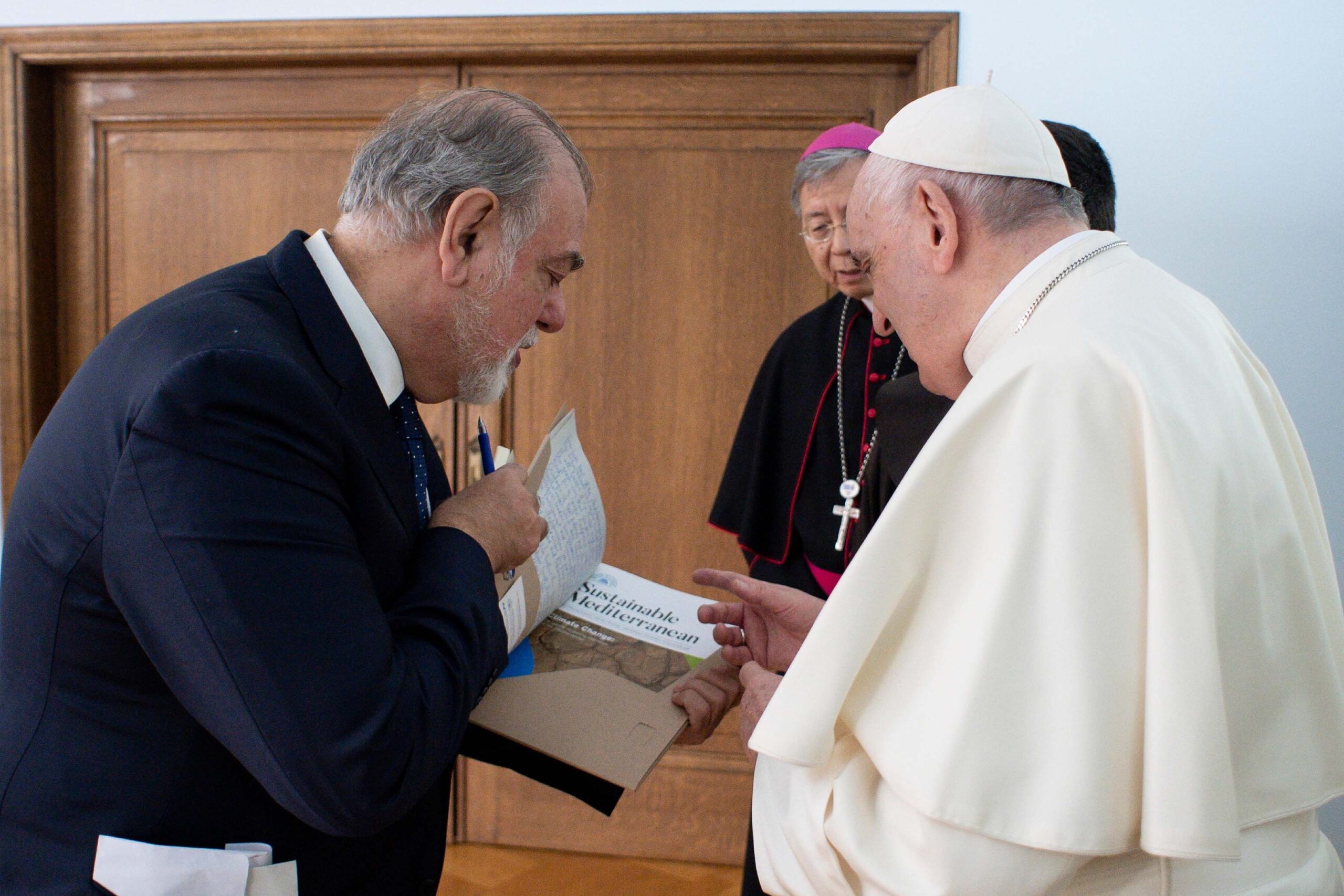 Prof. Scoullos presenting the latest Sustainable Mediterranean issue on climate change to H.H. Pope Francis in the presence of Archbishop Savio Hon Tai-Fai, Roman Catholic Αrchbishop and Nuncio of the Holy See to Greece.