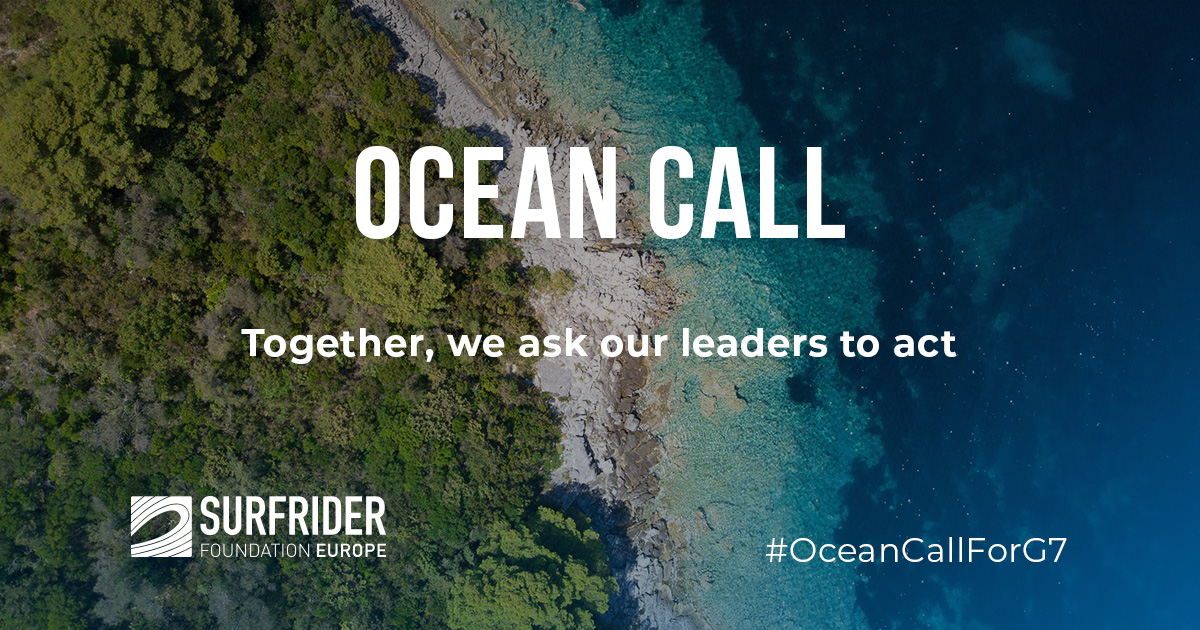 Leaders of Canada, France, Germany, Italy, Japan, the UK and the US, comprising the Group of 7 (G7), convened in Biarritz (France) from 24-26 August 2019, under the French presidency, to discuss among other issues climate change, biodiversity and oceans. Specifically, under the overarching theme of the summit entitled 'Fight Against Inequalities' the priority of reducing environmental inequality by protecting the planet through climate finance and a just ecological transition, based on preserving biodiversity and the oceans was set.
To put the ocean firmly on the G7 negotiating table, Surfrider Foundation Europe and other civil society actors, organized a 3-day Ocean Pavilion in the lead up to the Summit. The main outcome of the Ocean Pavilion was the 'Ocean Call' asking the Group of Seven to adopt binding measures and a time-bound action plan to protect, restore and strengthen the resilience of the ocean to the many threats it faces, including pollution, acidification, climate change, exploitation and irreversible marine and coastal habitat and biodiversity loss.
MIO-ECSDE joined and co-signed the Ocean Call and the priority actions needed to reduce plastic production and consumption and address the pollution impact that plastics have on the ocean:
Support the adoption of a global convention on plastics by 2025 at the next United Nations Environment Assembly in 2021.
Commit to an overall reduction of the production of plastics globally.
Adopt ambitious measures in each G7 represented country to tax and restrict the most polluting plastic products and promote reuse and refill systems, reusable alternatives and materials and repairable products.
Eliminate microplastics release into waterways and the ocean by addressing all sources of microplastics pollution at national and global levels.
Hold companies accountable for the full lifecycle of plastic products they put on the market and ensure plastics are fee from hazardous chemicals.
Call on the International Maritime Organization (IMO) to implement an ambitious and comprehensive strategy to curb marine litter from ships, including container loss at sea.
Harmonise marine litter monitoring procedures at the international level.
All sign by the end of 2019 the Ocean Plastic Charter.
While new environmental commitments have certainly been made at this G7 Summit, the discussions have closed with too little significant progress for the ocean. On climate change, the EU and other G7 partners reaffirmed their commitment to the full and effective implementation of the Paris Agreement. G7 leaders endorsed a charter on biodiversity, as adopted by the G7 environment ministers in May 2019. The charter aims to boost efforts to halt biodiversity loss and to sustain a healthy planet. With regards to plastics, leaders followed up on the G7 Ocean Plastics Charter agreed last year at their summit in Canada and discussed further initiatives to reduce plastic pollution.
Find here the Biarritz Chair's Summary on Climate, Biodiversity and Oceans.
Read in French here