The Ministerial Conference on the Action Plan on Education for Sustainable Development in the Mediterranean was successfully held in Nicosia (Cyprus) on 8-9 December 2016. Some 60 high level delegates unanimously adopted the Nicosia Declaration and the Action Plan of the Mediterranean Strategy on Education for Sustainable Development, endorsed in Athens, by the Ministers of Environment of the Union for the Mediterranean in May 2014. The event was organized by the Ministry of Education and Culture of Cyprus with the scientific support of the UNESCO Chair on Sustainable Development Management and Education in the Mediterranean/University of Athens and the technical support of the EU-funded SWIM-Horizon 2020 Support Mechanism and the MEdIES e-Network of MIO-ECSDE. The conference was organized in cooperation with the European Union, the Horizon 2020 Initiative to Depollute the Mediterranean, the League of Arab States, the Mediterranean Commission for Sustainable Development of UNEP/MAP, the UNECE. The event is a concrete contribution to the UNESCO Global Action Programme on ESD with the Action Plan itself included among the "Flagship Projects" of the GAP/UNESCO (under the priority area of "Advancing Policy").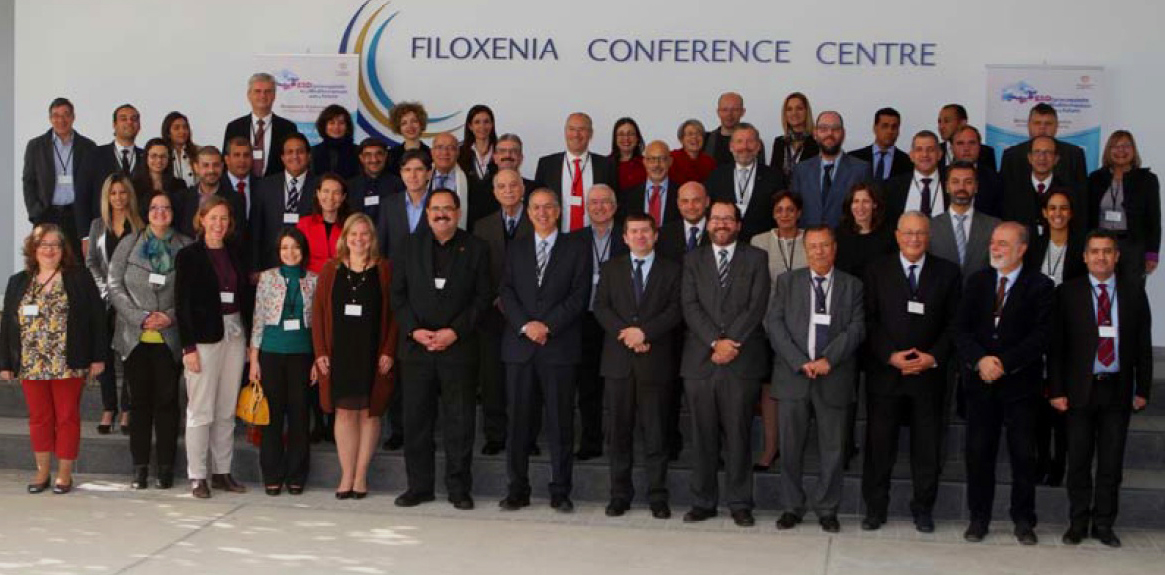 The adopted Action Plan sets the Mediterranean Strategy on Education for Sustainable Development, a visionary and progressive policy document, in motion through concrete activities and strategic directions. The Action Plan was the end result of a participatory, negotiation and consensus building process, involving Member States of the European Union and the Mediterranean region, international and regional organizations and all other interested parties who joined forces towards making the Mediterranean region safe, healthy, prosperous and sustainable.
The Conference also provided an excellent opportunity for participants to share their experience and best practices in the application of ESD in their countries, while also identifying common challenges, key drivers and barriers.
At the final session of the Ministerial Conference, the representatives of UNECE, League of Arab States, Union for the Mediterranean, UNEP/MAP, and UNESCO further committed themselves in promoting and streamlining the MSESD and its Action Plan priorities and actions in their respective agendas and work programmes.
Last but not least, a Mediterranean Committee for ESD is to be established with the aim to follow up and promote the implementation of the MSESD through the Action Plan. The Committee will collaborate closely with the GAP/UNESCO, the EU, the League of the Arab States, the Secretariat of the UfM and the MCSD (facilitated by UNEP/MAP).
Read more here