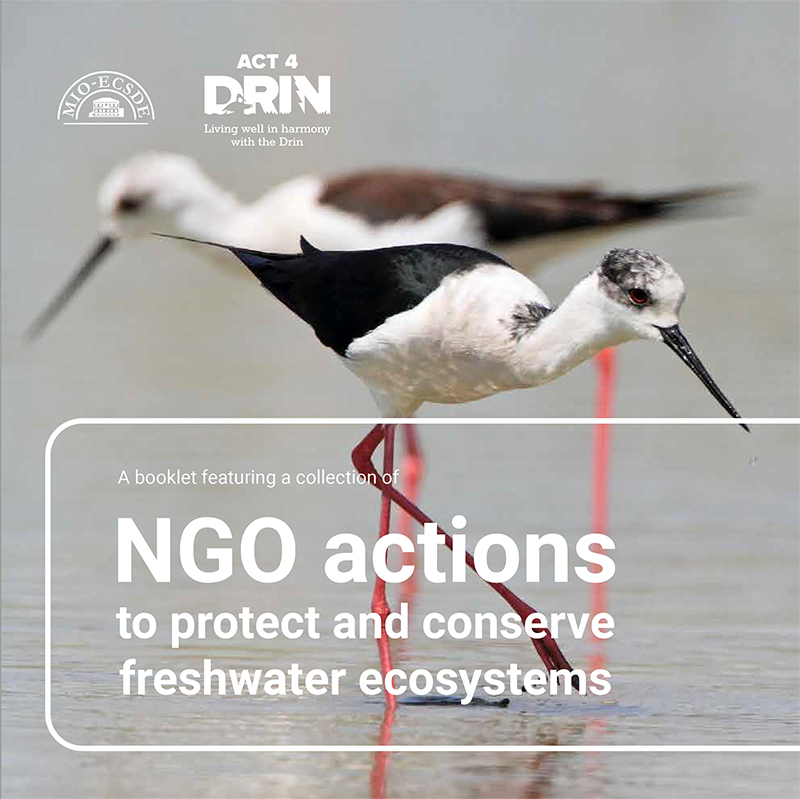 NGO actions to protect and conserve freshwater ecosystems, MIO-ECSDE, 2016
This publication is a tribute to the extent and diversity concrete NGO actions in promoting integrated water resources management and freshwater biodiversity conservation in the Mediterranean. This publication showcases the added value and particular strengths that the NGO community brings to environmental governance, such as leadership, creativity, flexibility, entrepreneurship and capacity for vision and long-term thinking.
The publication features a collection of actions undertaken by ALBAFOREST, SPP, MES, DPPVN, MIO-ECSDE/MEdIES, GREEN HOME, PPNEA, INCA, GRASHNICA and MIO-ECSDE. It was developed by MIO-ECSDE (Mediterranean Information Office for Environment, Culture and Sustainable Development – a Federation of 130 Mediterranean environmental NGOs) within the framework of the framework of the Act4Drin project funded by the Critical Ecosystem Partnership Fund (CEPF).