Together with fifteen other organizations from the EU, MIO-ECSDE was a key partner in the FP6 Science and Society project entitled NanoCap "Nanotechnology Capacity Building NGOs". NanoCap, which ran from 2006 – 2009, aimed to deepen the understanding of environmental, occupational health and safety risks and ethical aspects of nanotechnology by organising a structured discussion between environmental non-governmental organisations (NGOs), trade unions, academic researchers and other stakeholders.
MIO-ECSDE's involvement in the project was focused on facilitating the improvement of NGO understanding of nanotechnologies supported by scientific input; formulating its positions to inform its members and the general public on the emerging issues; bringing into the project the Mediterranean civil society's perspective on nanotechnologies.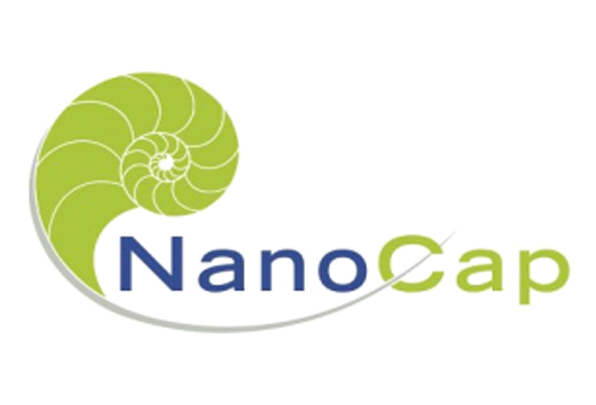 The NanoCap project aimed to:
provide support to environmental NGOs and trade unions to develop their own position in the debate on nanotechnology based on scientific information;
give academic and industrial R&D performers tools to introduce a "responsible nanotechnology";
develop preliminary recommendations for public authorities to address ethics and health, safety and environmental risk issues.
Information on occupational safety, health and environmental risks on nanotechnology gathered;
Understanding of ethical issues in nanotechnology achieved;
Information on test systems for nano-particles gathered;
Stakeholders and best ways to reach them identified; Common understanding on basics of nanotechnology built;
Stakeholders informed on the topic and recommendations for policy makers developed.
MIO-ECSDE's outputs developed within the framework (and/or as followup) of the project are listed below:
The NanoCap project organized its final conference entitled "Working and Living with Nanotechnologies – Trade Union and NGO positions' with STOA/European Parliament on the 2nd of April 2009. The aim of the conference was to present the positions and
perspectives on nanotechnologies at the workplace and in the environment adopted by the civil society organisations. The proceedings of the conference can be found here
IVAM UVA BV, Netherlands (Lead Partner)
STICHTING NATUUR EN MILIEU, Netherlands
PUBLIC INSTITUTION BALTIC ENVIRONMENTAL FORUM, Lithuania
MEDITERRANEAN INFORMATION OFFICE FOR ENVIRONMENT, CULTURE AND SUSTAINABLE DEVELOPMENT, Greece
FEDERATIE NEDERLANDSE VAKBEWEGING, Nertherlands
AMICUS, Ireland
EUROPEAN TRADE UNION INSTITUTE FOR RESEARCH, EDUCATION, HEALTH AND SAFETY, Belgium
AARHUS UNIVERSITET, Denmark
KATHOLIEKE UNIVERSITEIT LEUVEN, Belgium
UNIVERSITEIT VAN AMSTERDAM, Netherlands
EUROPEAN ENVIRONMENTAL BUREAU, Belgium
FREIE UND HANSESTADT HAMBURG, BEHÖRDE FÜR WISSENSCHAFT UND FORSCHUNG, KOOPERATIONSSTELLE HAMBURG, Germany
PPM FORSCHUNG UND BERATUNG ARBEIT GESUNDHEIT UMWELT, Austria
TECHNISCHE UNIVERSITÄT DARMSTADT, Germany
UNIVERSITY OF ESSEX, United Kingdom
Project acronym: NanoCap
Title: Nanotechnology Capacity Building NGOs
Funding source: EU (FP6-2005-SCIENCE-AND-SOCIETY-14)
Project Duration: September 2006 – August 2009 (36 months)
Project budget: 1,306,180 euros
Level of completion

100%

100%
For more info: Thomais Vlachogianni, vlachogianni@mio-ecsde.org