Climate change is dramatically affecting the Mediterranean Sea, which is warming at a rate 20% faster than the world's average. Marine Protected Areas (MPAs), despite the nature-based solution they offer to support efforts towards climate change adaptation and mitigation, are the first ones to feel the climate change effects. Several Mediterranean MPAs are already facing major biodiversity and functional alterations due to climate change, whereas others will likely face them in the next few decades. There is, therefore, an urgency to mitigate these risks and to consider adaptation options in partnership with local communities, decision-makers, civil society organizations, research bodies, and other socio-economic actors at local, national and regional level.
The MPA-ENGAGE is an Interreg Med funded project aiming to support MPA managers to adapt to and mitigate the ongoing climate change effects in the Mediterranean Sea. Through a participatory approach, MPA-Engage will monitor in a harmonized way the climate change impacts, will elaborate vulnerability assessments and will develop climate change adaptation action plans in 7 Marine Protected Areas located in 6 Mediterranean countries.
MIO-ECSDE is one of the key partners of the project leading the capitalization activities and the elaboration of adaptation plans to climate change.
MPA-ENGAGE is co-financed by the European Regional Development Fund.
More info at: https://mpa-engage.interreg-med.eu​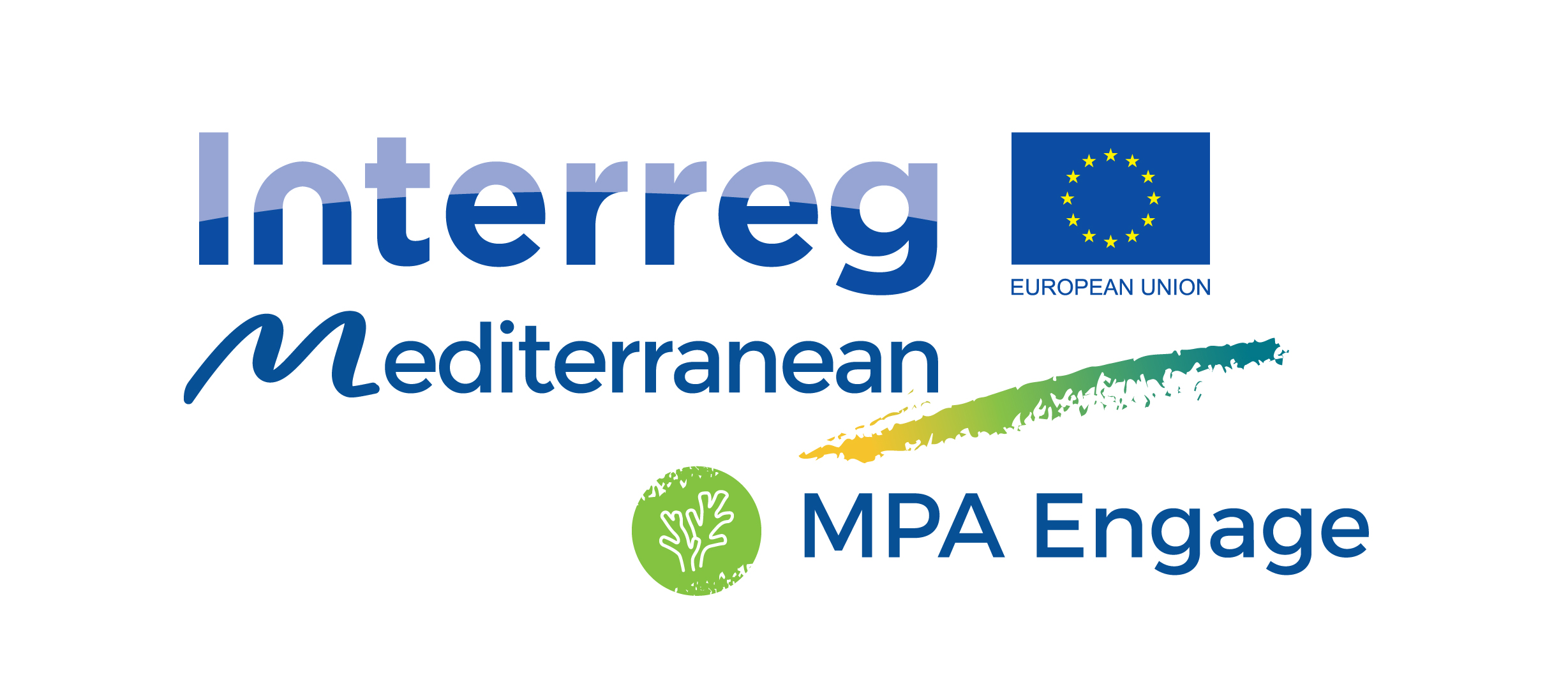 Level of completion

100%

100%
The MPA-ENGAGE project aims to support MPA managers to adapt to and mitigate the ongoing climate change effects in the Mediterranean Sea.
Engaging local communities, small-scale fishermen and citizen scientists in monitoring climate change impacts
Promoting MPAs as nature-based solutions for climate change adaptation
Facilitating a Mediterranean policy dialogue with scientists, MPA managers, decision-makers, environmental NGOs and socio-economic stakeholders on climate change adaptation strategies.
The project involves:
7 Marine Protected Areas
Portofino MPA (Italy)
Calanques National Park (France)
Brijuni National Park (Croatia)
Zakynthos National Marine Park (Greece)
MPA of Tavolara – Punta Coda Cavallo (Italy)
Association for Protection of Aquatic Wildlife of Albania
Cap de Creus Natural Park (Spain)
4 Research Institutions
Spanish Research Council (LP) (Spain)
Zoological Station of Anton Dohrn of Naples (Italy)
Polytechnic University of Marche (Italy)
University of Vigo –Future Oceans Lab (Spain)
2 Regional Administrations
Department of Territory and Sustainability of the Government of Catalonia (Spain)
Regional Government of Liguria (Italy)
2 Non-Governmental Organizations
Mediterranean Information Office for Environment, Culture and Sustainable Development (MIO-ECSDE)
DAN Diving Alert Network Foundation
30+ Associated Partners clustered in 3 groups:
MPA4Change: This group brings together the Med MPA managers. They will bring in the experiences and know-how and will have the opportunity to implement totally or partially the project methodologies.
Science4Change: This group brings together scientists and researchers. They will review the protocols and methodologies developed by the project, as well as contribute to their implementation.
Med4Change: This group brings together the main Med policy related actors. They will ensure the coherence and policy relevance of the project outputs, while also contribute to their mainstreaming into related policy processes.
Title: MPA-ENGAGE
Funding instrument: Interreg Mediterranean Programme
Thematic axis: Protecting and promoting Mediterranean natural and cultural resources
Objective: To maintain biodiversity and natural ecosystems through strengthening the management and networking of protected areas
Project duration: 1 November 2019 – 30 June 2022 (32 months)
Project budget: 3.000.000 €
Project website: https://mpa-engage.interreg-med.eu