Each year, a substantial amount of food is lost or wasted all along the food value chain, from primary production to final consumption with considerable negative impacts on the environment, economy, and society. How much food loss, what, when, where and who is producing the food loss in each commodity sector, are questions for which the answer is still needed.
The 4-year EU-funded FOLOU project (HORIZON-CL6-2022-FARM2FORK-01: Fair, healthy and environmentally-friendly food systems from primary production to consumption), led by Fundació Universitària Balmes, gathers 16 multidisciplinary partners from 10 countries (Spain, Italy, Belgium, Norway, Austria, Greece, Ireland, France, UK) joining forces around a common challenge: preventing and reducing the amount of food intended for human consumption that is eventually lost.
MIO-ECSDE will co-run the twinning programme and advocacy activities of the project to enable constructive dialogue on effective governance instruments and potential funding schemes that can support the reduction of food loss at country level. Moreover, MIO-ECSDE taking advantage of its networks, will support the exploitation, communication and dissemination of project outcomes.
More info at: https://www.folou.eu/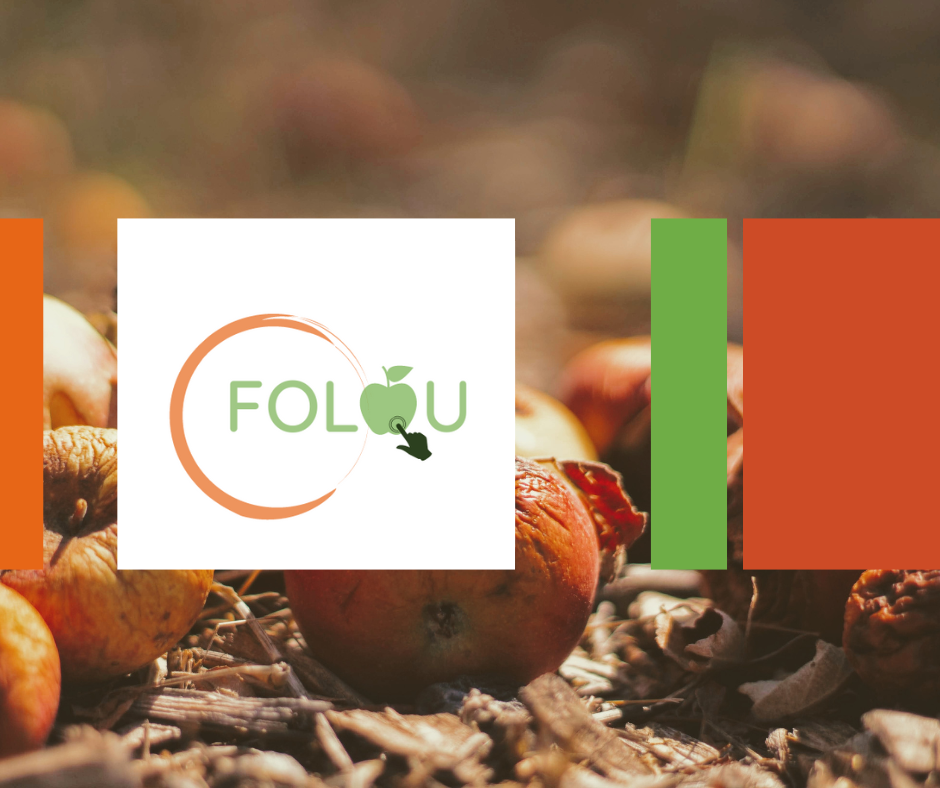 Level of completion

1%

1%
The main objective of FOLOU is to set up all the necessary mechanisms to (i) measure and estimate (robust and harmonized methodology), (ii) monitor and report (national and EU Food Loss registries), and (iii) assess the magnitude and impact of Food Losses. Additionally, FOLOU will also work to assure the appropriate knowledge transfer and adoption of the project outcomes by the key targeted stakeholders: primary producers, retailers, consumers, policymakers and researchers.
To achieve the goal, FOLOU will structure its activities in a comprehensive action plan revolving around four levers of change:
Understanding

WHAT, WHEN, WHERE, HOW and WHY Food Losses are happening and the consequences of such losses in terms of environmental, social and economic sustainability and its relation to the mid-term and long-term achievements of the EU Green Deal, the Farm to Fork strategy and the SDGs goals.

Measuring

by developing new cost-effective tools for the measurement/estimation of food loss and a robust and harmonized methodology

Training

by providing tailored trainings to different stakeholders.

Adopting

by preparing recommendations and creating a twinning programme.
12 outputs are expected to be delivered by the end of the project:
1 Methodology for measuring and estimating Food Losses for the five main commodity category groups
1 Roadmap for Food Losses methodology standardization
6 validated innovative tools for quantification of Food Losses at primary production stage.
National Food Losses Registry (N-FLR) and European Food Losses Registry (E-FLR)
FOLOU Sustainability Tool
Standard research protocol for the data collection of the food loss drivers
1 reduction strategy based on market demand shifts
5 best practice guidelines to reduce Food Losses (one for each commodity group)
2 Policy briefs (national registries, methodology adoption, etc.)
Food Losses repository
5 specific training packages for key stakeholders
Twinning programme
Coordinator:
Fundació Universitària Balmes (UVIC-UCC)
Participants:
Mediterranean Information Office for Environment, Culture and Sustainable Development (MIO-ECSDE) – Greece

Alma Mater Studiorum – Universita Di Bologna (UNIBO) – Italy

Fundació Espigoladors (ESPIGOL) – Spain

University of Gent (UGent) – Belgium

Universita Politecnica delle Marche (UNIVPM) – Italy

Norwegian Research Centre (NORCE) – Norway

Departament D'acció Climàtica, Alimentació i Agenda Rural (DACC) – Spain

Agencia de Residus de Catalunya (ARC) – Spain
Fundacio Circe Centro de Investigacion de Recursos y Consumos Energeticos (CIRCE) – Spain

DILEPIX – France

Proman Management Gmbh (PROMAN) – Austria

IMPACT – Belgium

Association des Villes et Regions pour la Gestion Durable des Ressources (ACR+) – Belgium

University of Limerick (ULIM) – Ireland
Partner:
The University of Reading (UREAD) – United Kingdom
Title: Bringing knowledge and consensus to prevent and reduce FOod LOss at the primary production stage. Understanding, measuring, training and adopting (FOLOU)
Call: HORIZON-CL6-2022-FARM2FORK-01
Topic: HORIZON-CL6-2022-FARM2FORK-01-08
Type of action: HORIZON Research and Innovation Actions (RIA)
Objective: To support the prevention and reduction of Food Losses at the primary production stage
Project duration: 1 January 2023 –31 December 2026 (48 months)
Project budget: EUR 6.523.903
For more info: Anastasia Roniotes, roniotes@mio-ecsde.org