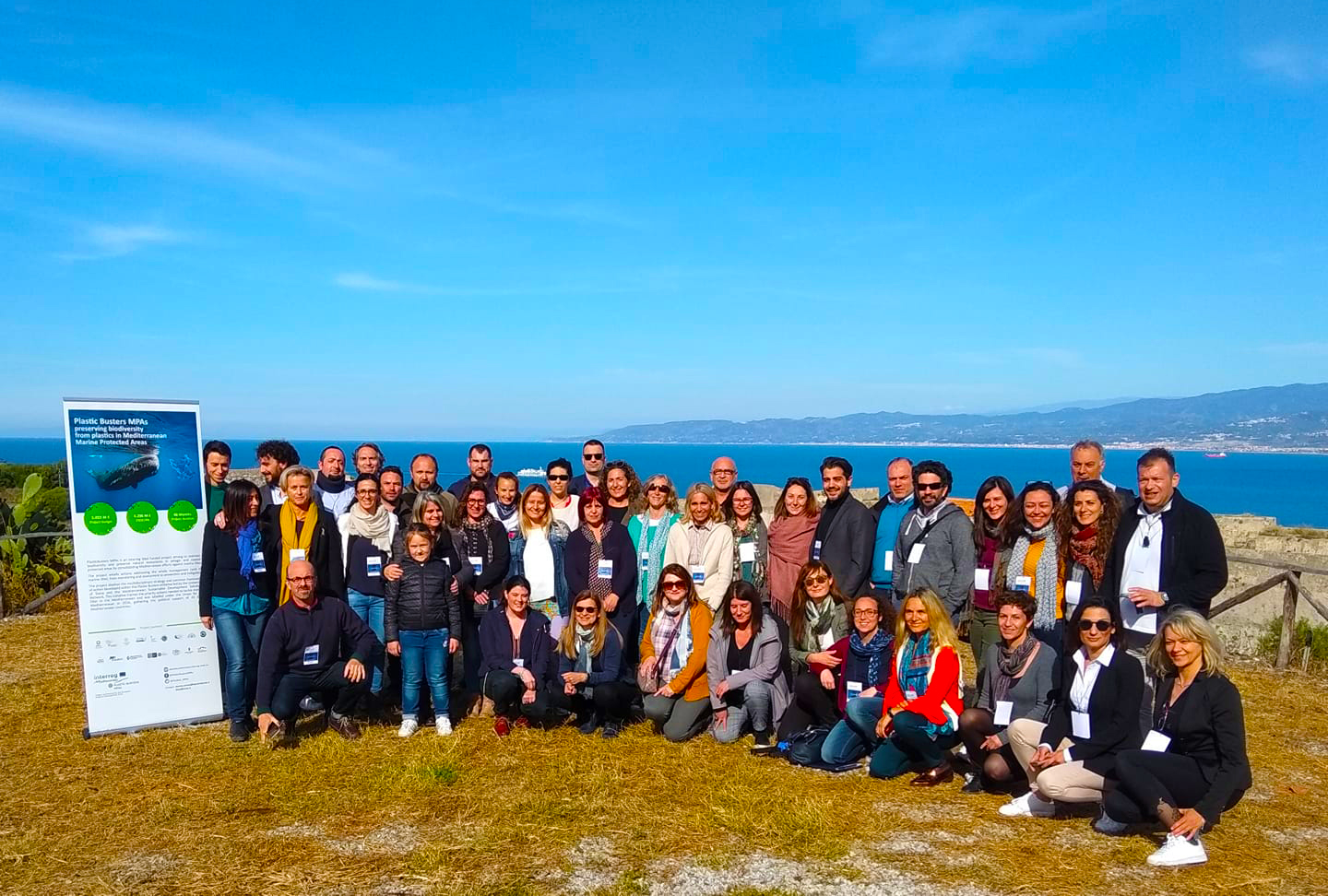 To-date significant progress has been achieved within the PlasticBusters MPAs project, with the studying phase – aiming to define the key elements of the harmonized marine litter monitoring and management approach- being successfully completed.
The starting point of the studying phase (led by MIO-ECSDE) has been the elaboration of a review of the state-of-the-art methods to monitor marine litter in all marine compartments in order to establish a common understanding within the project partnership on the recent advances made with regards to marine litter monitoring. The 62-page report provides a thorough overview of the marine litter monitoring methods deployed in recent studies carried out in the Mediterranean while also featuring the related experiences obtained within other Interreg Med marine litter related projects i.e. ACT4LITTER, AMARE, MEDSEALITTER.
In parallel, the partners have worked closely in order to consolidate knowledge on marine litter and its impacts on Mediterranean MPAs and identify the knowledge gaps with regards to fit-for-purpose data and the shortcomings related to the harmonization of methodological approaches. The findings indicate that there have been relatively few studies focusing on the investigation of marine litter in MPAs, while there is still a lot of room for improvement in order to ensure that reliable, comparable and accurate data are generated to pinpoint targeted and effective decision-making.
In November 2018, the project partners came together in Bonifacio in Corsica to collectively identify the most mature, relevant and applicable protocols for monitoring marine litter in MPAs and define the key elements of the project's harmonized monitoring approach. The outcomes of the workshop guided the development of the PlasticBusters MPAs marine litter monitoring strategy and the synthesis of an operational toolkit that will ensure the consistent and comprehensive assessment of the presence and impact of marine litter in pelagic and coastal Mediterranean MPAs.
At the heart of the project's studying phase lay the inventorying of state-of-the-art marine litter measures to prevent, reduce and remove marine litter. Capitalizing on the ACT4LITTER results, PlasticBusters MPAs classified the measures in 21 groups and elaborated clear-cut definitions to facilitate their shortlisting, taking into consideration the needs of the MPAs with regards to the marine litter issue, the role MPA managers can play in their implementation, the recent policy advances in the field and the ACT4LITTER Joint Plan of Action that identifies 10 priority measures to tackle marine litter in MPAs.
All deliverables of the studying phase were reviewed at the project steering committee meeting held in Milazzo (Sicily) in May 2019 and will be shared on the project website in the next coming weeks.
For more info contact Studying Work Package Leader: Thomais Vlachogianni, MIO-ECSDE Programme/Policy Officer (vlachogianni@mio-ecsde.org)
Read in French here