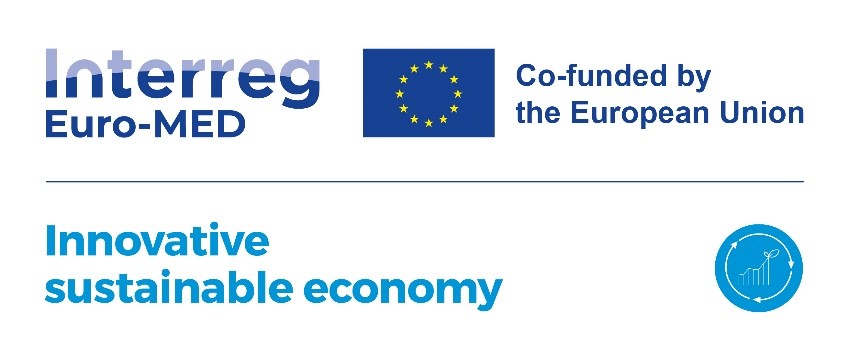 Improving innovation capacities in our Mediterranean is a necessity to foster the much-needed green-blue transition. It will help us face not only ongoing, but also adapt to future social, economic and environmental crises.
Despite notable progress, major changes in production and consumption patterns are urgently required to progress decisively towards inclusive sustainable development, with a focus on climate change concerns, biodiversity protection and ecosystem restoration, pollution prevention and a circular economy. Transition towards the blue-green economy is therefore a key challenge in the region that requires polluting activities to be reoriented towards novel sustainable activities.
MIO-ECSDE is part of a € 5 million Interreg Euro-MED Governance project entitled "Mediterranean Innovation Sustainable Economy Community (Community4Innovation)" aiming to create a cross-border cooperation network all over the Mediterranean to promote an innovative sustainable economy for a climate-neutral and resilient society.
The first steps of the Community4Innovation project took place on the 18th of January 2023 when the Interreg Euro-MED Joint Secretariat invited all partners of the approved Governance projects, including MIO-ECSDE, to a Lead Partner Seminar in Marseilles, France.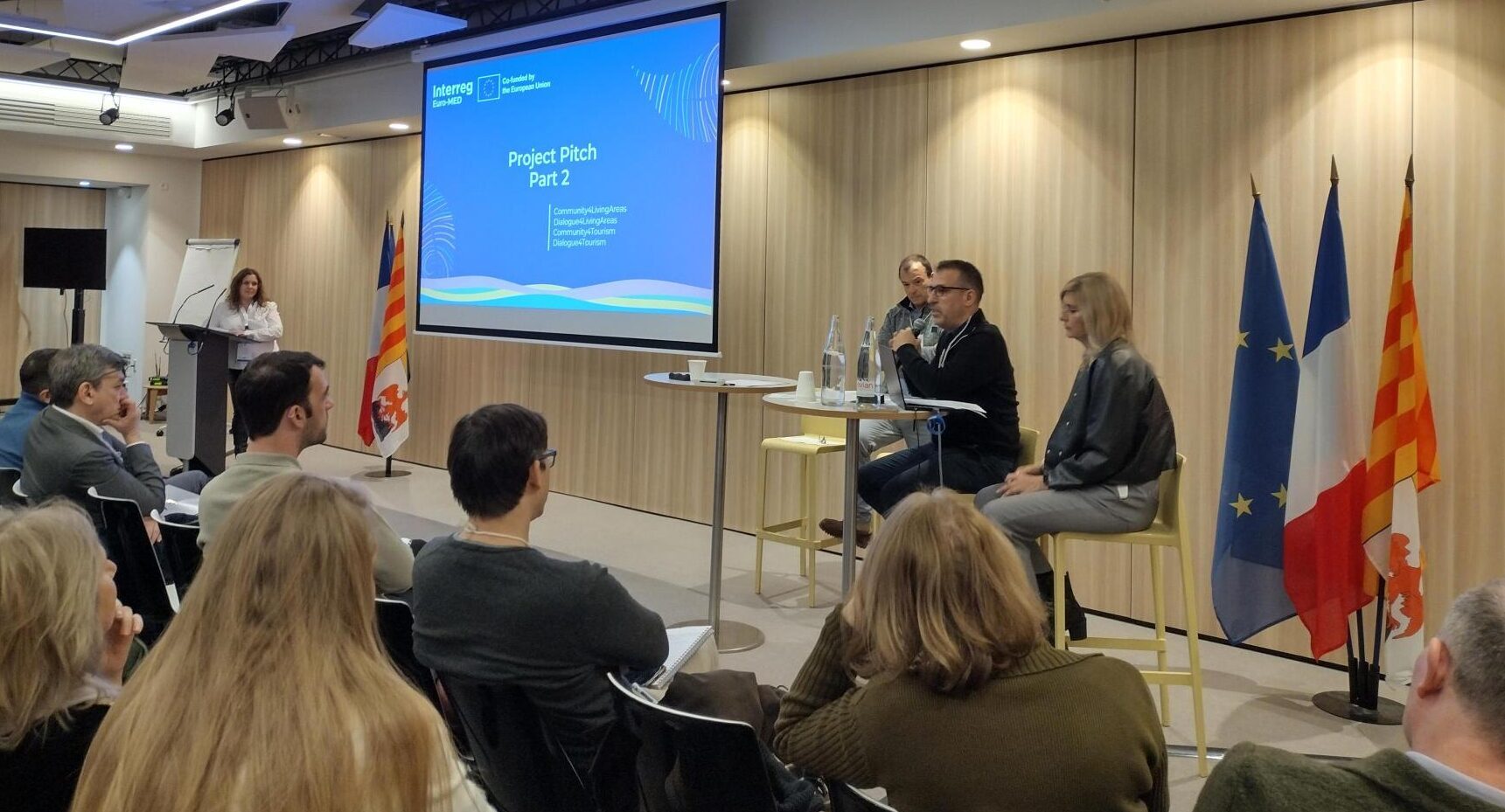 Governance project pitches during the Interreg Euro-MED Lead Seminar in Marseilles.
With 8 Governance projects approved by the end of 2022, the meeting aimed at gathering the Joint Secretariat, the National Contact Points, and the project partners in order to exchange ideas and start working on common action plans for the next seven years, to make the region smarter, greener and improve the governance between its stakeholders.
Community4Innovation formally kicked off on 30 January 2023, at the premises of the BETA Technology Centre of the University of Vic – Central University of Catalonia (UVic-UCC). Led by the hosting organisation, the project brings together a consortium of 10 key institutions and organizations from Greece, Italy, Belgium, Bosnia and Herzegovina, Bulgaria and Spain that form an experienced partnership in implementing sustainable development policies, action plans, and strategies in the Mediterranean.
Working together with its sister project (Dialogue4Innovation) for the next 7 years, both projects aim to improve the quality of life in the Mediterranean by strengthening a sustainable and innovative Mediterranean economy. This will be done by a number of joint and independent activities to: (i) enhance the capacities of public and private organisations to implement and coordinate Regional Innovation Strategies; (ii) reinforce the competitiveness of SMEs, accelerating their transition to a circular and sustainable economy, and (iii) create new governance structures by institutionalization of knowledge and establishment of networks of actors.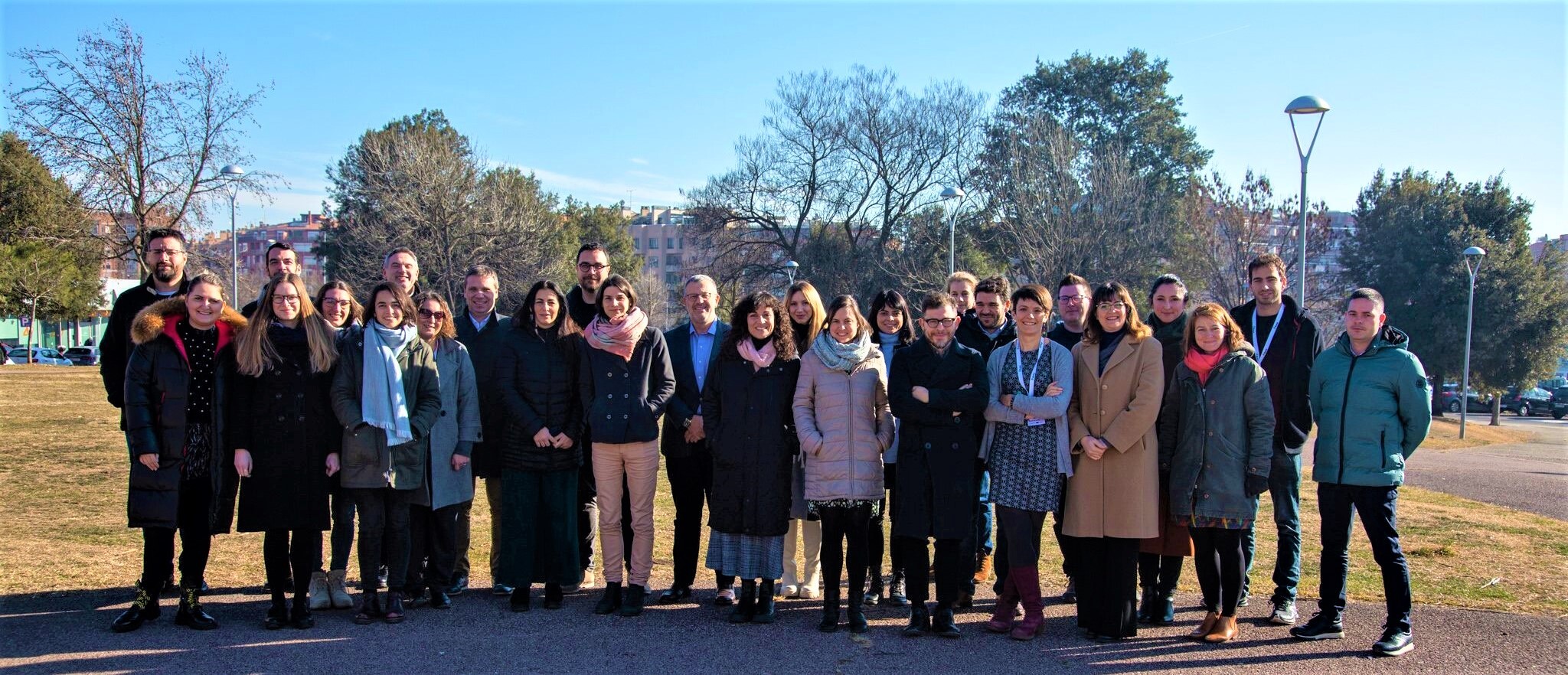 Family photo of the Community4Innovation partners during the project's kick-off meeting in Vic, Spain.
Thanks to its long-standing collaboration with governments, international organisations, socioeconomic partners and networks, MIO-ECSDE will be leading the 'TRANSFER' work package of the project that seeks to foster the uptake of the knowledge produced by thematic Interreg Euro-Med projects on sustainable innovative economy so as to turn them into real practices at local, regional and national levels and encourage new public policies' development.
Stay tuned for more news!
Find more on the Interreg Euro-MED programme and its missions here
Read in French here