ACT4LITTER brought together MPA managers and marine litter experts at the second meeting of the project's associated partners, held in Pisa on the 16th and 17th of May 2018. 26 participants from 21 organizations collectively reviewed the progress achieved by ACT4LITTER and advanced the quality of its outputs with their valuable feedback.
During the two-day meeting the participants shared their experiences and lessons learned from the implementation of the initial phases of the ACT4LITTER pilot actions. They also got acquainted with the ACT4LITTER decision-making tool that has been developed with the aim to identify targeted measures to combat marine litter in Mediterranean MPAs.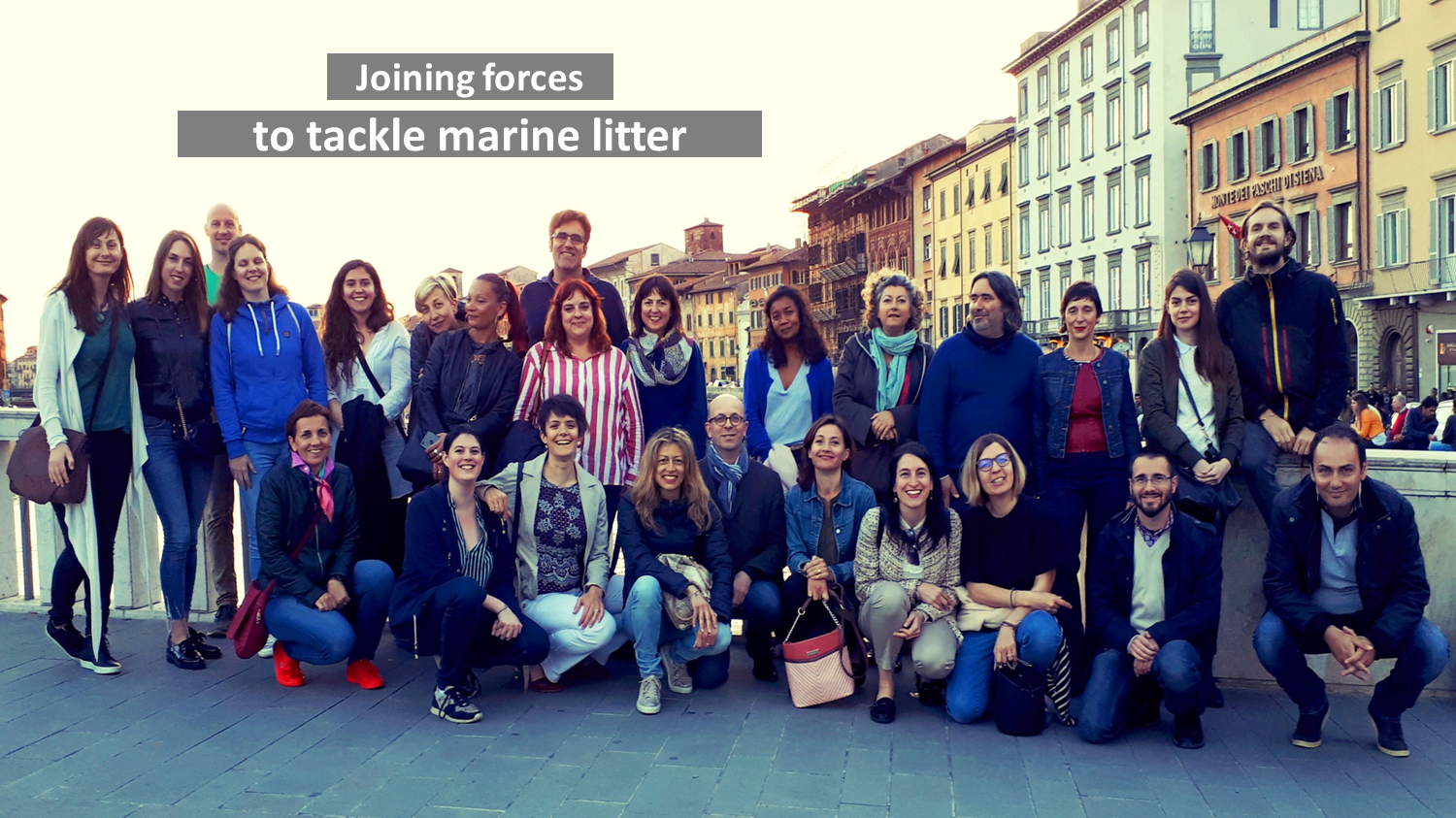 All participants highlighted the data gaps that exist on the marine litter threat in Mediterranean coastal and marine protected areas and expressed their immense appreciation for the opportunity offered by the ACT4LITTER Marine Litter Watch month in gathering essential marine litter data.
"The ACT4LITTER project changed our viewpoint and perspective related to the marine litter issue. Before getting involved in ACT4LITTER, we were regularly organizing cleanup operations in our MPA without even considering the importance of analysing the litter collected and gathering scientific evidence on this threat. Now we realise that without sound data and enhanced knowledge we cannot advance our work towards identifying targeted measures to tackle this threat at its source"  – Ms. Martina Markov, Marine Biologist, Kornati National Park, Croatia
"During our first ACT4LITTER beach litter monitoring survey we felt like going totally into the wild…we had done nothing of the kind and we were not certain of the quality of the end result. Nevertheless, we closely followed the methodology provided by the project and we realized how feasible it is to put it into practice. Classifying marine litter items was a thought-provoking endeavour that made us realize a lot about the actual sources of the problem and what it takes to deal with it" – Ms. Gloria Garcia Hoyo, Technical Advisor Cabo de Gata-Níjar Natural Park/ UNESCO Global Geopark, Spain
In breakout and plenary sessions the participants constructively discussed and reviewed the decision-making tool in order to fine-tune it and optimize its applicability. MPA managers strongly welcomed the decision making tool and its crucial importance in defining and fast-tracking actions against marine litter in Mediterranean MPAs. These actions will be reflected in the marine litter actions plans that are currently being elaborated by nine pilot MPAs and will be showcased at the final ACT4LITTER conference to be held in October 2018.
"Since my very first encounter with ACT4LITTER project, I have been extremely curious about the decision making tool and how this could be applicable and helpful for our day-to-day operations within the Ebro Delta Natural Park. Initially this tool seemed too abstract for me to relate to, but now that I have seen some trial runs I am confident that this tool can empower us in taking more informed and effective decisions with regards to marine litter management priorities and ways to address them" – Mr. Xavier Abril, Ebro Delta Natural Park, Spain