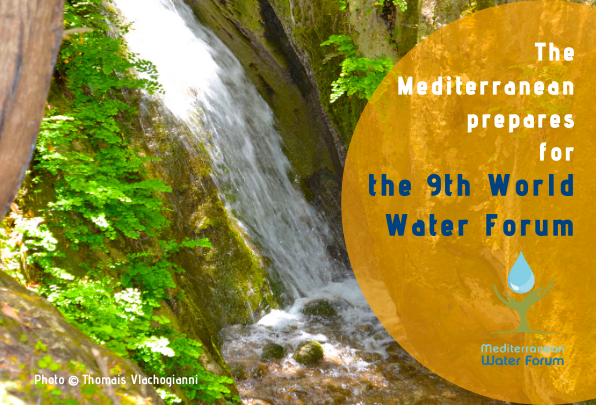 Launching the preparations for the 4th Mediterranean Water Forum, tentatively planned to take place in Malta on 11-13 November 2020, the 1st Steering Committee Meeting was held via video conference on 21 April 2020. MIO-ECSDE, along with the other Steering Group members contributed with initial ideas.
The outputs of the working groups of the 4th Mediterranean Water Forum, tentatively scheduled to take place on November 11-13, 2020, will enhance the Mediterranean participation in the 9th World Water Forum in March 2021 in Dakar, Senegal, whose main theme is "Water Security for Peace and Development". Given its specificity as an inter-continental crossroads, a water-scarce region and a climate change hot spot, the Mediterranean region provides a large number of solutions and experiences on water issues that can be highlighted during the World Water Forum.
Launched in Marrakech in 2011, the Mediterranean Water Forum, held every three years in alignment with the themes of the World Water Forum, is a regional event that brings together the main stakeholders of the Mediterranean water community. It aims to present the Mediterranean as a hub of innovative water management solutions which have been locally developed or adapted to address the prevailing challenges of the region including those related to climate change impacts; showcase the role of the Mediterranean region in the development, adaptation and implementation of effective and integrated water resources management (IWRM) solutions including the Water-Energy-Food-Ecosystem nexus (WEFE Nexus) and Source-to-Sea approaches. It also showcases the replication potential of these solutions to address emerging problems at a global scale, including as a contributor to jobs, prosperity, stability and peace.
The 4th Med Water Forum is co-organised by the UfM Secretariat, the Energy and Water Agency of Malta and the Institut Méditerranéen de l'Eau.
Read this in French here