The official launch of MIO-ECSDE's new project entitled "Living well in harmony with the Drin" (Act4Drin) took place at the premises of the Macedonian Ecological Society on 28 March 2014 in Skopje. The project, which is funded by the Critical Ecosystem Partnership Fund (CEPF) aims at raising public awareness, enhancing knowledge and empowering NGOs to protect and conserve freshwater ecosystems in the Drin River Basin.
The Act4Drin main lines of activity are the following:
Building the capacities of local/national NGOs to promote IWRM and freshwater biodiversity conservation in transboundary settings;
Enhancing coordination, cooperation and networking of local/national NGOs working in the Drin River Basin and catalyzing the effective involvement of local/national NGOs in the Drin Dialogue process and/or other relevant projects.
Raising awareness of local communities and the wider public on the importance of the Drin River Basin and its freshwater ecosystems.
MIO-ECSDE will be closely working together with the Macedonian Ecological Society, as they will be implementing a 'sister' project in Jablanica Mountain, which will demonstrate how NGOs can implement sustainable water resources and biodiversity conservation projects on the ground.
Furthermore, MIO-ECSDE will be collaborating with Kawka Production, an important partner of the project that will substantially strengthen the awareness raising related component of the project. Last but not least, three grassroot organizations, from Albania, Montenegro and FYR Macedonia (Biosfera)will be involved in all phases of project implementation as associate partners and will act as the national ambassadors in promoting the project's objectives and results in their respective countries.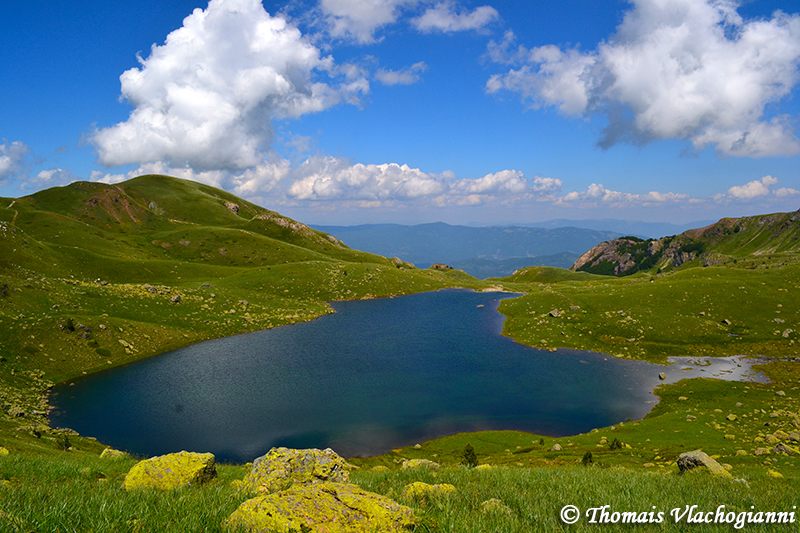 Lake Podgorecko, FYR Macedonia
This project comes as a direct follow-up of MIO-ECSDE's intensive efforts of the past few years to enhance the ability and capacity of its member and collaborating NGOs in the region in order to act in an effective and constructive way within the Drin Dialogue Process.
Find more info on the project here
The kick-off meeting of the Act4Drin project was held back-back with the CEPF Coordination Meeting, held on the 30th of March 2014 in Ohrid. The meeting brought together representatives from CEPF, the Regional Environmental Center (REC), MES, KAWKA Production and MIO-ECSDE to review and discuss the planned activities of the projects and to explore potential synergies between the projects.