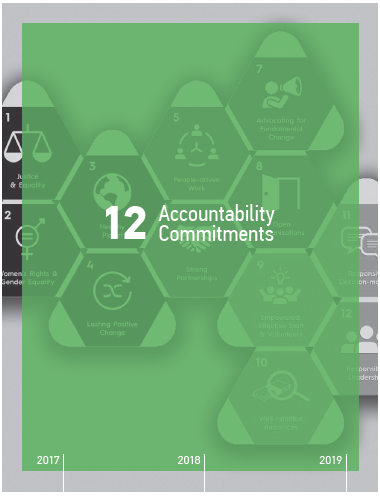 As a full member of Accountable Now, a cross-sector platform for internationally operating civil society organisations (CSOs), we regularly report on our economic, environmental, and social performance in line with the 12 Accountability Commitments of the Global Standard for CSO Accountability.
In March 2021, we submitted an interim Accountability Report to Accountable Now, that covers the advancements of the period covering 2018-2020. The feedback from the Independent Review Panel, which will identify our strengths and weaknesses in transparency and accountability and propose actions that could be taken, will assist us in advancing even further. The Panel's inputs will be publicly available at the above-mentioned page and on our website.
Meanwhile, we updated our website with a section on "Our Accountability" where we have uploaded our Code of Conduct, all of our Policies, annual Reports of Activities and Financial Statements, and Accountability Reports.
Read in French here