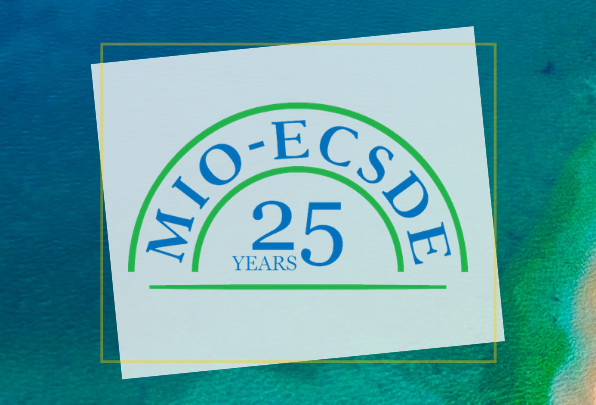 The 25th Annual General Meeting (AGM) of MIO-ECSDE was held on the 22nd of December 2020. This year's AGM took place via Zoom due to the public health restrictions imposed by the COVID-19 pandemic. The assembled member organisations unanimously approved a series of key documents of the Federation: the Audited Financial Statements of 2019, the Report of Activities and Financial Report of 2020, and the provisional Work Programme and Budget for 2021.
Despite 2020 being a particularly disruptive year for the Mediterranean, MIO-ECSDE proved to be adaptive, flexible and resilient, remaining robust and concluding the year with yet another impressive set of achievements to report on. The Membership had a key role to play in this too. In the words of the members themselves, Patrizia Bonelli (Schole Futuro – Italy) said "we will try to always have close links with MIO-ECSDE as it is a guarantee for our accountability". Vjeran Pirsic from Eko Kvarner, Croatia shared how the small amount of funds received under MIO-ECSDE's open call for Med Action Day 2020 had a great impact in the preservation of the last Pinna nobilis (noble pen shell or fan mussel – a large species of Mediterranean clam) in his island. Marie Therese Seif of HEAD, Lebanon, thanked MIO-ECSDE for its contribution to her organization's efforts to restore homes that were affected by the destructive Beirut port blast in August 2020.
The seat for Croatia on the Executive Bureau was activated at the 25th AGM and Mr. Vjeran Pirsic of EkoKvarner was unanimously elected for the next 2-year term. You can see the MIO-ECSDE's Executive Bureau Member for 2021 here.
Last but not least, three new organizations joined the Federation: Associacion Hippocampus (Full Member from Spain), Local Democracy Agency of Kairouan (Full Member from Tunisia), and Arab Society for Fungal Conservation (Corresponding Member from Egypt). We hope 2021 is a better year for both our new and older members.
Read in French here