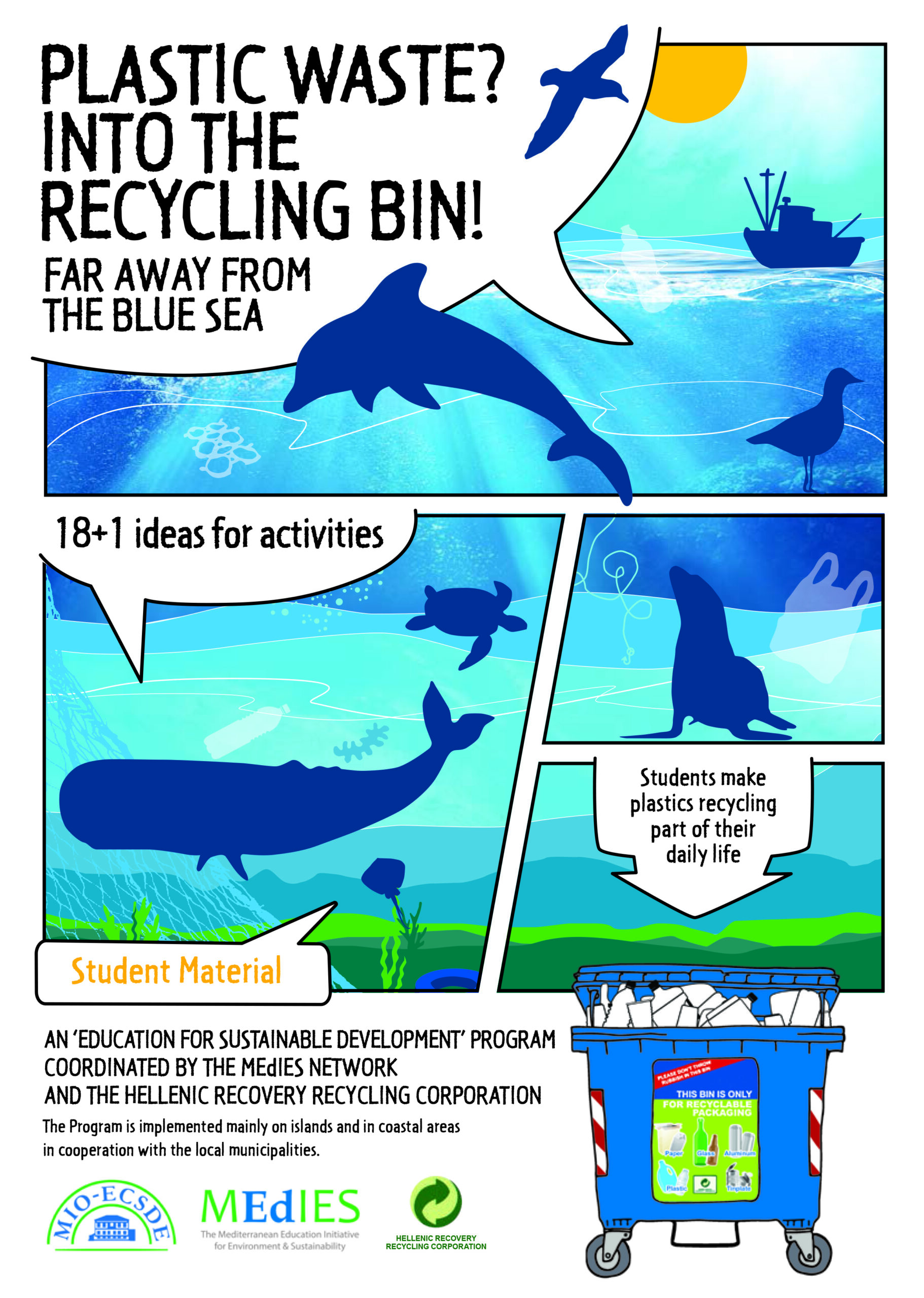 If you are an educator and want to motivate your students towards a behaviour shift away from the single-use mentality at a household, school and community level, this new MIO-ECSDE/MEdIES educational material is what you may be looking for, as it provides useful ideas and resources on how to do so.
The student material complements a series of other materials in English, French and Greek that are part of the "Plastic waste? Into the blue bin, away from the blue sea" project that is being run jointly by the MEdIES network and the Hellenic Recovery Recycling Corporation focusing on the Mediterranean Sea.
Through its 18+1 activities the 48-page, fully illustrated material aims to interactively raise the awareness of students aged 10-12 years old (late primary and early secondary level) on the state and impact of marine litter – especially single-use plastic items – as well as on how to be a responsible consumer and properly manage and recycle plastic waste. In doing so, it applies the principles and methods of Education for Sustainable Development (ESD).
The educational material is already being used in class interventions carried out by the MEdIES team. It has the flexibility to be applied with other age groups and for this purpose, a set of guidelines for educators is under development to support any practitioner in formal, informal or non-formal education to use the student book in their specific setting.
The educational material supports the European Union priorities that promote reuse, recycling and repairing, aiming first and foremost to reducing the quantity of waste generated. It also contributes to Sustainable Development Goals and the implementation of the ESD for 2030 Roadmap – the ambitious framework for this decade of Education for Sustainable Development.
Read this article in French here