MIO-ECSDE is a key partner in the project proposal "Plastic Busters for a Mediterranean free from Litter" which is in the process of securing the funds to be launched. It was labeled by the Union for the Mediterranean in 2016. The label delivered is the recognition of the urgency to join forces towards a shared and coordinated regional approach towards concrete actions and solutions against marine litter.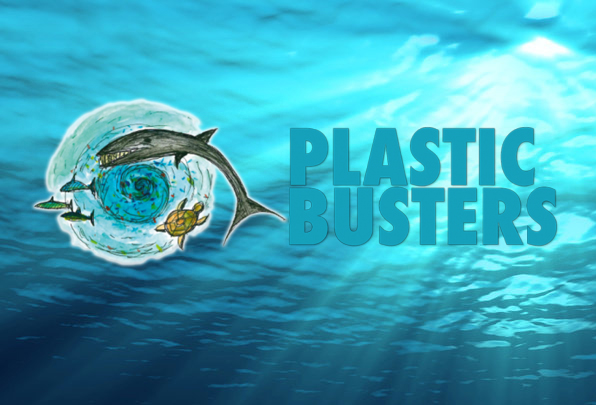 The overall goal of the Plastic Busters project proposal is to contribute to the de-pollution of the Mediterranean Sea through the promotion of the implementation of the Regional Plan on Marine Litter Management in the Mediterranean (Barcelona Convention – IG.21/9). The main objectives and activities focus on addressing the marine litter related knowledge gaps via monitoring and assessment; developing and implementing concrete actions to prevent, reduce and remove marine litter, including actions to enhance the awareness of stakeholders and catalyze change in their perceptions and attitudes towards waste.
The main objectives of the project are:
To address data needs and gaps on amounts, trends, sources and impacts of marine litter (art. 11 – IG.21/9) by applying the principles of Shared Environment Information Systems (SEIS) in line with the commitments under the ECAP Decisions of the Barcelona Convention, which will also contribute to and/or pave the way for a regional integrated monitoring programme.

To prevent and reduce to the minimum marine litter as well as remove to the extent possible already existent marine litter by using environmentally friendly methods and modelling tools identifying hotspots of marine litter, through the implementation and with involvement of relevant stakeholders, of specific/targeted no-regret measures to prevent and reduce marine litter in pilot areas (e.g. fishing for litter and "Healthy Seas") as per article 4, 9 and 10 of the Regional Plan.

To enhance awareness on marine litter, its impacts, and the need of prevention, through information dissemination and awareness campaigns and initiatives; establishment of cooperation with other relevant initiatives/projects implemented in the Mediterranean and elaboration of recommendations to facilitate effective policy making at regional, national, local levels with regards to the reduction of marine litter in the Mediterranean Sea (articles 4, 16 and 18 of the Regional Plan).
A comprehensive assessment of the status (amounts, composition, and impacts on marine species & human health) of marine litter in the different environmental compartments of the Mediterranean Sea; a GIS database connected to and/or in synergy with other initiatives (e.g. DeFishGear project, the EEA's marine litter related work, etc.), that will be used at the regional level (Mediterranean basin) to contribute to UNEP/MAP data bank on Marine litter;

A hotspot analysis/mapping of marine litter accumulation areas in the Mediterranean based on modeling tools to support the development and implementation of targeted marine litter 'management' measures in the most affected sites.

A set of comprehensive recommendations developed based on sound scientific evidence and findings to facilitate effective policymaking at regional, national, local levels with regards to the prevention, reduction and removal of marine litter at the Mediterranean Sea.

Strengthened involvement and participation of 50-60 regional marine litter experts in the development and/or application of harmonized monitoring methods and enhanced ownership of the assessment resultsa network of partners and marine litter experts established under the umbrella of SDSN and UNEP/MAP (UN).

At least 10 demonstration projects showcasing specific prevention and mitigation actions to prevent, reduce and remove marine litter at the Mediterranean Sea such as fishing for litter, collecting fishing ghost nets, setting up deposit schemes, to be implemented in a basin scale.

Awareness campaigns carried out in at least 15 countries of the Mediterranean aiming to promote co-responsibility of all stakeholders towards tackling marine litter.
Lead Promoter
University of Siena/Sustainable Development Solutions Network
Promoters
United Nations Environment Programme/Mediterranean Action Plan
Mediterranean Information Office for Environment, Culture and Sustainable Development
IFREMER
Hellenic Centre for Marine Research
SOCIB
Italian National Institute for Environmental Protection and Research, Laboratory of Ichthyology and Marine Ecology
Biochemistry and Environmental Toxicology, Higher Institute of Agronomy, University of Sousse
Institute for water of the Republic of Slovenia, Ljubljana, Slovenia
Consiglio Nazionale delle Ricerche
ISOTECH  Environmental Research and Consultancy
Mediterranean Consortium
ECNC Land & Sea Group
University of Bologna
International Federation for Sustainable Development and the Fight Against Poverty in the Mediterranean‐Black Sea
Title: Plastic Busters for a Mediterranean free from Litter
Project duration: 2016 – 2020
Project budget: 8.800.000 €
Project countries: Albania, Algeria, Cyprus, Croatia, Egypt, France, Greece, Israel, Italy, Lebanon, Libya, Malta, Morocco, Montenegro, Slovenia, Spain, Tunisia, Turkey.
For more info: Thomais Vlachogianni, vlachogianni@mio-ecsde.org